Race Today is a new uncompromising, funny, political and interactive show in development, where some decisions rest with the audience! Writers of colour have created immersive scenes as a part of a workshop process engaging with the topic of race and representation in today's society.
This began development in the Barbican Open Lab scheme in January 2017 challenging the writers to attend the Black Cultural Archive in Lambeth to gain inspiration from the historical archive. By introducing the writers to the 1970's publication Race Today, their scenes gain a prism through which to tell stories of the modern British PoC experience. Now in its final development at the Bernie Grant Arts Centre, the showcase will open it to the public this April!
Join us to experience a single unique and complex show made from the stories of six writers; Stella Ajayi, Olu Alakija, Sharmila Chauhan, Tristan Fynn-Aiduenu, Edd Muruako and Karla Williams.
Stella Ajayi is an emerging comedy writer and stand-up based in London. She is currently the administrative and producing assistant at Tamasha Theatre company, and is a part of the Hampstead Inspire Playwright program 2018/19.
Name of their scene: operation black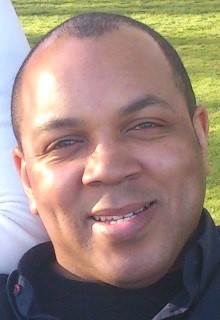 Olu Alakija is a playwright, screenwriter and script reader. He has an MA in Scriptwriting (Fiction) for Film and Television and he has completed the Royal Court Theatre's Critical Mass Playwriting programme. He is also a winner of a CRE Race in the Media Award for his short film "Guilty". Olu was selected as one of the Tamasha Playwrights for 2017/18 and he has had two monologues published in Oberon's Hear Me Now anthology of Audition Monologues for Actors of Colour. He is one of the winners of the 2019 IMIS Screenwriting Out Loud Table Read competition and is currently a reader for the Papatango Playwriting Prize.
In 2018 he was shortlisted for the position of Associate Artist at Nottingham Playhouse, for the High Tide First Commissions Scheme, for the Zealous Emerge Creative Writing Awards and a winner of the Octagon Theatre's Best of Bolton competition.
Olu's play "The Only Way" was shortlisted for The Bread and Roses Playwriting Award 2016/17 and his short play "The Body" was a winner of the First Draft Playwriting Competition in 2015. He has also worked as a script reader for the Bush Theatre, the William Saroyan Playwriting Prize and Tamasha Theatre. Olu's plays have been produced by Talawa Theatre Company, Women at RADA, Director's Cut Theatre, The Pensive Federation, Barbican Open Lab, The BBC, Applecart Arts, Brave New Word Theatre, Second Sons Theatre, Dice Showcase, The Undisposables, The Octagon Theatre and Tamasha Theatre. His work has been performed at The Arts Theatre, The Pleasance, The Space Arts Centre, Theatre Royal Stratford East, The White Bear, The Bread & Roses, The Vaults, Rich Mix, The Drayton Arms, The Arcola, Ye Olde Rose and Crown, The Bunker Theatre and Soho Theatre.
Name of their scene: the dinner party
Sharmila is a screenwriter, playwright and prose writer: Her work is often a transgressive meditation on love, sex and an exploration of the diasporic experience. She is particularly interested in the intersection of sex, power and gender.
Her plays include: The Husbands (an exploration of polyandry and matriarchy in India) which toured nationally and completed its run at London's Soho theatre (Kali and Pentabus Theatre), Born Again/Purnajanam (Southwark Playhouse (exploring class, religion and female power), Kali Theatre, Jan 2012) and well as 10 Women (body image and women with Bethan Dear, Avignon Festival, France, 2014)).
Shortlisted for the Asian New Writer award (2009 and 2012), Sharmila's short stories have been published widely in print and online. She is also currently working on her novel Seven Mirrors.
name of their scene: cage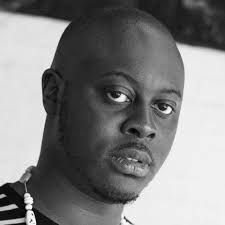 Tristan Fynn-Aiduenu is a Black British-Ghanaian Theatremaker whose credits include writing: SKEEN! (at Ovalhouse & Lost Theatre, after being awarded a Lambeth Youth Grant, 2014); Black Attack (Bush Theatre, 2015); Precious ( Royal Court, 2015) and the critically acclaimed run of Sweet Like Chocolate Boy (The Jack Studio 2018).
He is a graduate of Royal Central School of Speech & Drama Masters Writing for Stage & Broadcast Media via a scholarship (2018), a 1st Class BA in English Literature with Drama (2015) and was part of the Bush Theatre's Emerging Writers Scheme (2015)
Name of their scene: the rehabilitation of allegra kadeem
Edd Muruako is a playwright, actor and songwriter. His first play 'Magnetic' was one of 5 winners of the 'Angelic Tales playwriting festival' Autumn season 2013 at Theatre Royal Stratford East. The play went on to receive a rehearsed reading at the venue to critical acclaim. It was also shortlisted for the Alfred Fagon Award in 2016. His second play 'The Shock Exchange' was selected by the Bush Theatre to be performed at the Ambush Boom Festival in April 2014. Other festivals include Velvet Loop, where is third play 'Close Comfort' was entered. Edd has received various accolades for his song writing contributions in UK Hip-Hop.
Name of their scene: brotha louie
Karla is an award-winning screenwriter and playwright. She won the Best Screenplay Award at the Van d'Or Awards 2013 for her short film Pretty Bitch (based upon the stage play of the same name). Pretty Bitch the film, has been screened internationally including at the BFI in London, Denmark, Cannes, Berlin, Vancouver and Turkey. Pretty Bitch the stage play has been performed at Soho Theatre, Arcola Theatre, St James Theatre and Pleasance Theatre, Islington. Her full-length play But I Don't Like Girls was selected for the Talawa Firsts Festival 2014 and long listed for the Alfred Fagon Award 2014 and Bruntwood Prize 2015.
She was under commission with Tamasha Theatre Company and Paines Plough Theatre as one of the writers for the event Come To Where I'm From in June 2016. She has also written two monologues for Hear Me Now Audition Monologues for Actors of Colour due for publication by Oberon Books in November 2018.
She is co-founder and executive producer for production company MsMono and is currently developing a 6 x 30 min TV comedy series.
Name of their scene: the interview
April 2019 - Final Showcase - Bernie Grant Arts Centre, London
Photography by Jemima Yong
October 2017 - Interim Showcase - Rich Mix, London
Photography by Camilla Greenwell